Customizing iBeacon/Eddystone Beacon
KKM specialized in IoT field for more than 13 years, our talent and experienced team delivers Bluetooth Beacon from off-the-shelf solutions to fully customized Bluetooth iBeacon/Eddystone Beacon, designed for your specific application.
We provide OEM/ODM service from logo printing, product color customizing, packaging customizing, firmware development & customizing to new product appearance design and manufacturing. 
We can develop/design the iBeacon/Eddystone Beacon for your specific application or usages, such as indoor tracking & navigation, Proximity Marketing, Check-in solution, asset tracking, warehouse management and other fields. 
Whether you are seeking an off-the-shelf solution to accelerate your product development, or a iBeacon/Eddystone Bluetooth Beacon fully customized and configured to your needs, KKM's R&D team can provide comprehensive and custom-tailored support for your firmware, hardware, platform and use cases.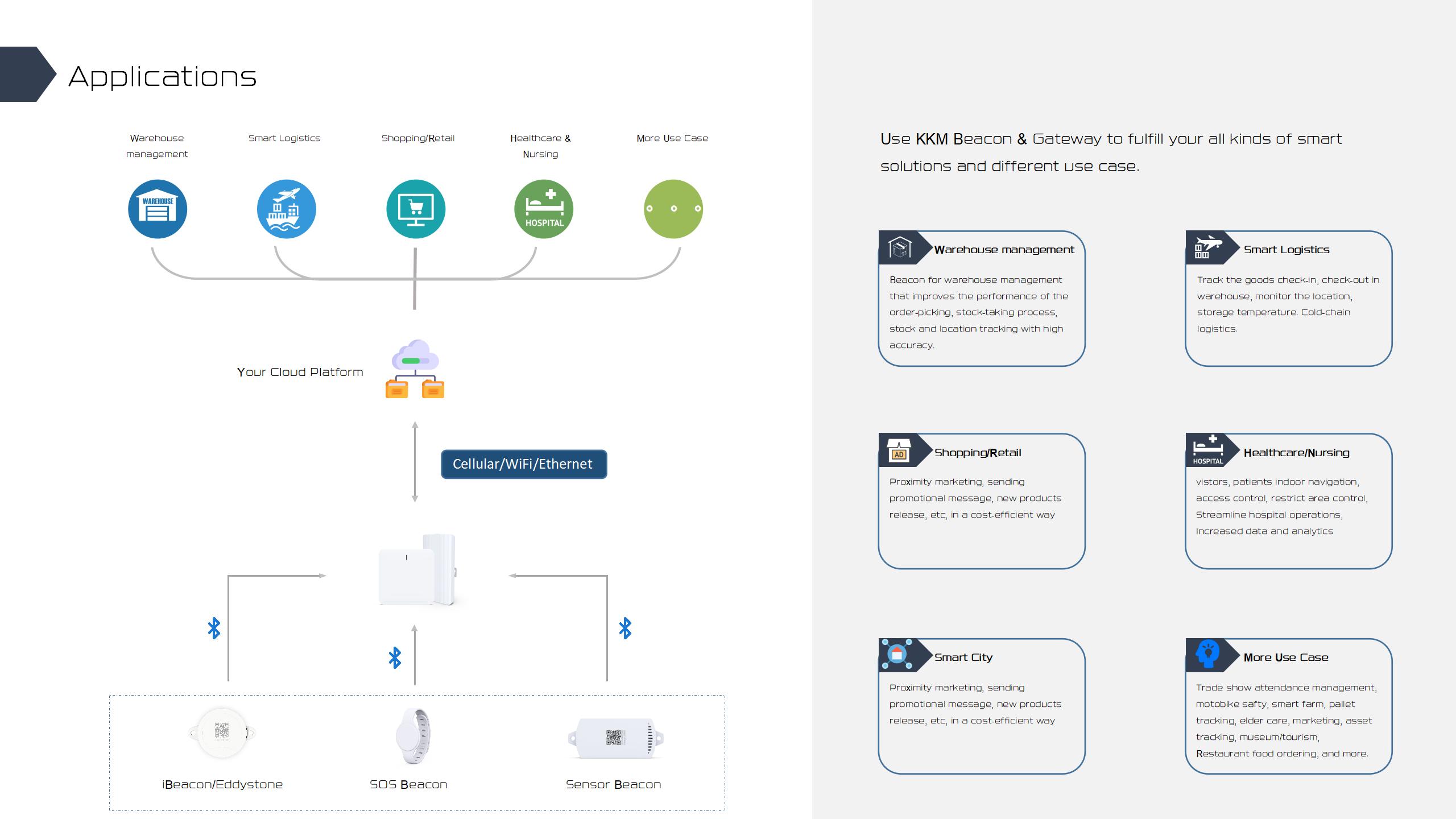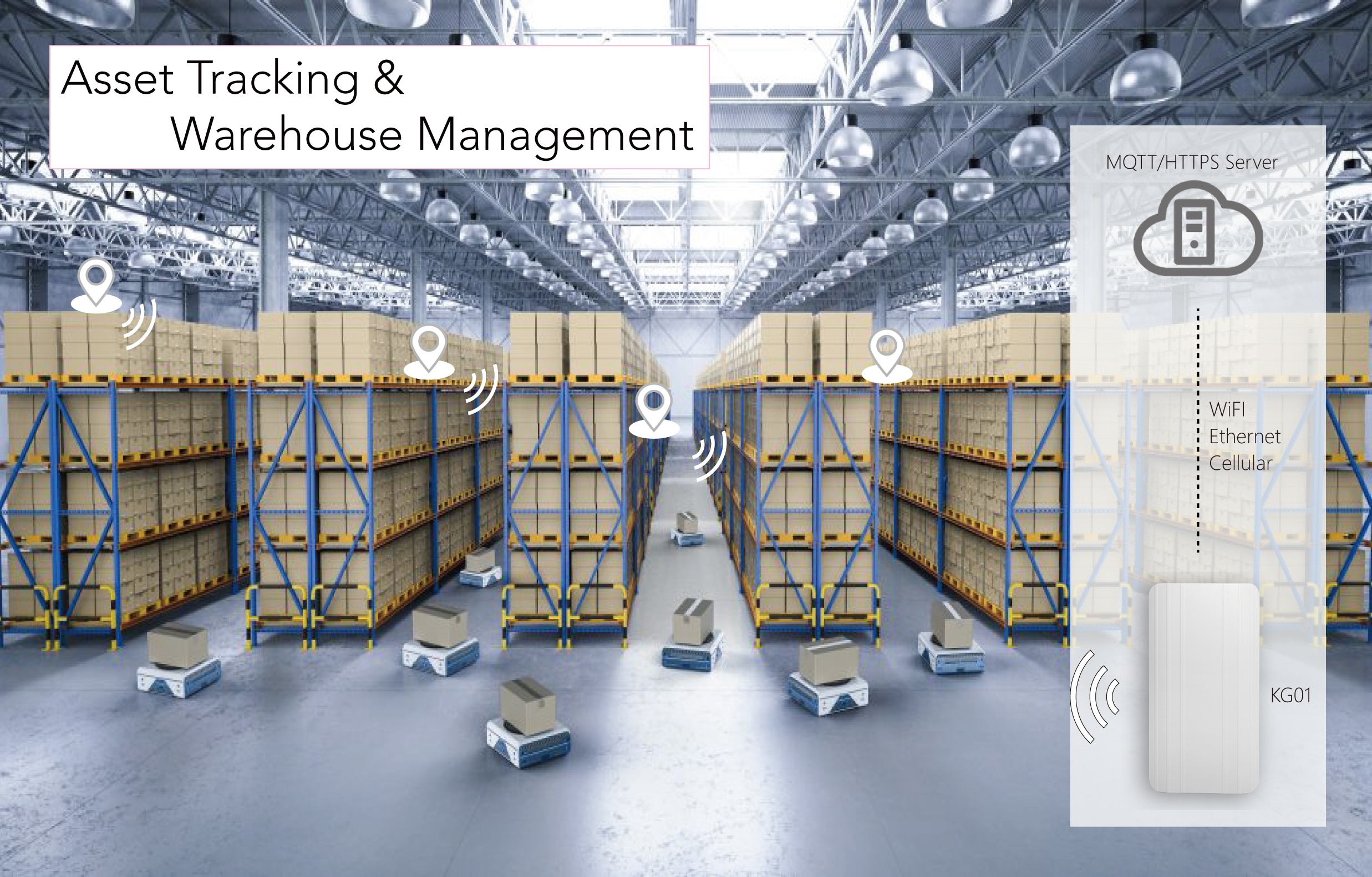 Asset Tracking & Warehouse Management
KKM iBeacon/Eddystone Bluetooth beacon used for asset tracking and warehouse management, the beacons can communicate with IoT Gateway via Bluetooth.
The Bluetooth gateway scan and upload Random Signal Strength (RSSI) values of the beacon with respect to the beacon gateway to the local or remote cloud/server using the HTTPS/MQTT protocol.  Clients' system or platform designed to utilize BLE beacons RSSI and further to calculate the approximate distance of the beacon from the beacon. The RSSI values are communicated to the computational interface from the gateway using the HTTPS/MQTT protocol.
The distance and as well as the approximate positon can be calculated via a formula by Clients' platform.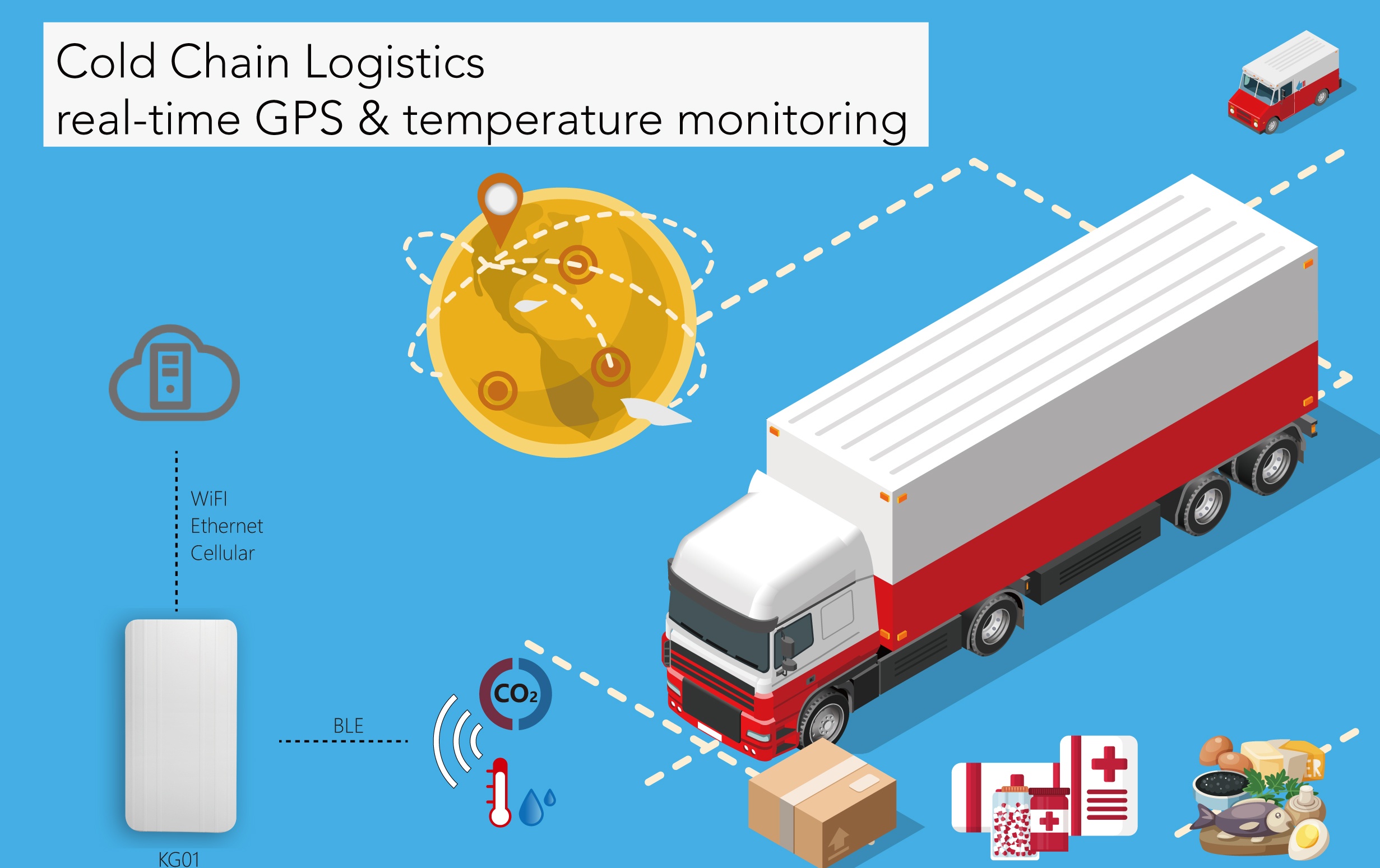 Logistics & Transportation
iBeacon/Eddystone in logistics transportation, the Bluetooth Beacons can be tuned to broadcast various distances by adjusting power output.
As the gateway or other scanner/receiver hears the beacon, it records that it is near it.  When the device leaves the area, the event can also be recorded.  In simple terms, this application of logistics beacons can provide arrival and departure without the need for GPS.
When coupled with a Bluetooth® enabled sensor (Sensor Beacon such temperature sensor, light sensor) in the shipment, your operations will know what its shipments passed through and interacted with throughout the supply chain. 
Knowing what your cargo/truck/shipment interacted with allows you to understand its environment. Knowing its environment allows you to zero in on root causes and operational efficiencies. Our IoT gateway also support GPS feature. It can upload the GPS location in real-time if needed. 
We have variety of models to fit your different use case and applications.
Compliance and Certification
Our R&D team already carry many of the regulatory certifications necessary for devices serving regulated industries in North America, South America, and Europe. Every iBeacon/Eddystone beacon is RoHS compliant, and we will provide support to get the spcific certificates according to clients' need.
When unique applications require niche certifications, our hardware customization capabilities help you ensure compliance, and our applications engineers can assist in taking your final product through regulatory and compliance testing.
More Use Case