Bluetooth Tamperproof Beacon Bracelet W7
DESCRIPTION

W7 Tamperproof Beacon is wearable bracelet Beacon with ultra low power chipset nRF52 series and BLE 5.0 technology.
W7 Tamperproof Beacon is a strong and duratble wristband Beacon designed for adult in hospital, prison and etc. It support tamper alert and cut-off alert, it will trigger preset BLE advertisement in case it's tamper or cut-off happen. It is designed for people management and indoor location-based service.
W7 tamperproof beacon is built with temperature sensor, it monitor body temperature and broadcast via Eddystone TLM and KSensor protocol.
W7 Tamperproof beacon support upt to 40,000 offline temperature storage.
FEATURES





Bluetooth Low Energy, rechargeable

Ultra-low power consumption chipset nRF52 series

Tamperproof: trigger advertisement if it's cut, dissambled or taken off.

Up to offline 40,000 temperature records

Support button trigger (SOS button/ Remote control/ Panic button etc.)

Provided with your own configuration 

100% Configurable Parameters via app (Android & iOS)
DOWNLOAD

Tamperproof, cut-off alert
SOS button support
Body temperature monitoring
Additional Motion sensors available
Compatible with iBeacon and Eddystone (UID, URL, TLM) at the same time.
All the parameters of this product can be modified via configure APP.
Tamper Alert
Smart mechanism design, the device will trigger advertisement in case the wristband is cut, disassembled or taken off.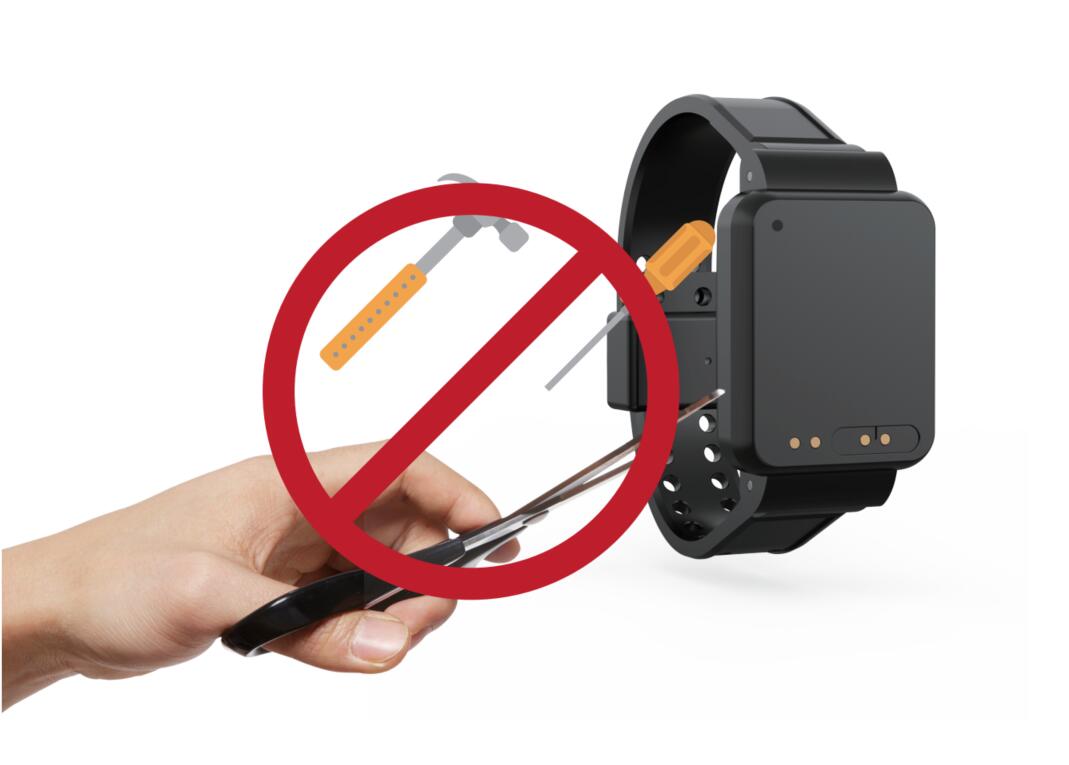 Robust and IP67 Waterproof Design
With extraordinary robust and waterprooof design, it stands in variety of harsh environments, such as prison, detention house.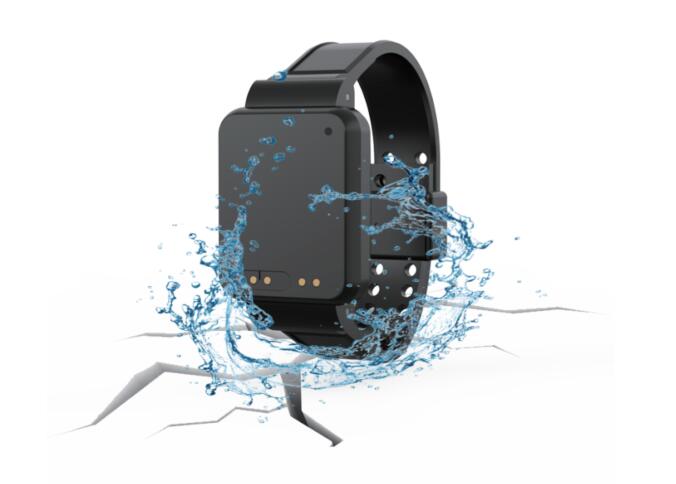 Support SOS Button
With touch button, it can use as SOS/Panic button, Remote controller, and etc.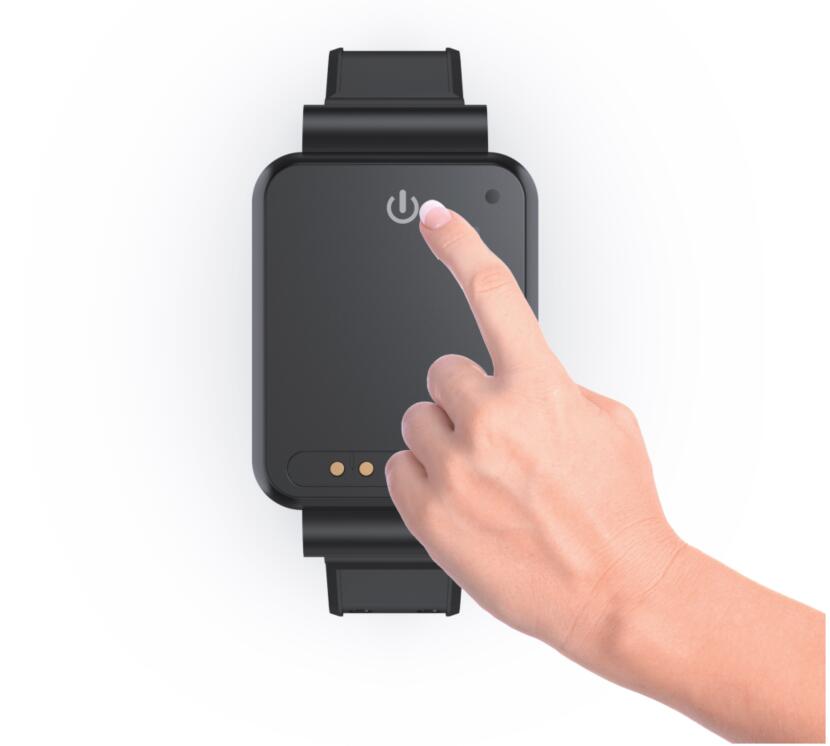 BLE5.0, Ultra-long battery life
With nRF52 series BLE5.0 low energy consumption, it lasts for more than 1 year per charge.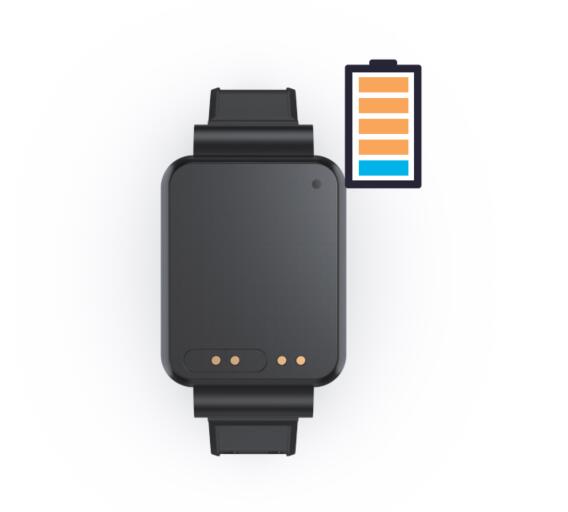 Body temperature monitoring
The body temperature data can upload to cloud via gateway, or up to 40,000 records can store in memeory, and read them when you need.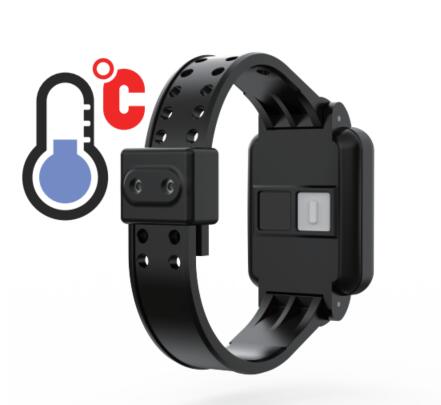 SPECIFICATIONS
Material for shell
ABS+silicone loop
Color
Black, red, blue
Size
 45mm*50mm*260mm
Weight
48g
Accessory
Ring silicone
Battery
Li-polymer battery (rechargeable)
Battery life
Up to 18 months per charge
Waterproof level
IP67
Main Features
Support Protocol
◆Apple iBeacon
◆Eddystone URL
◆Eddystone UID
◆Eddystone TLM
OTA
Support(Update by air)
Button
1 Button (touch button)
LED
1 LED
Sensor
Body temperature sensor
Rechargeable
Yes
Programmable parameters
◆Tx Power/Advtisement period/Lock password;
◆iBeacon UUID/Major/Mior;
◆Compatible with Eddystone,URL,UID(NamespaceID, SerialID
Buzzer
Sound optional
Others
◆Support Non connection advertisment Mode
◆Support Configruation advertisment Mode
◆Support Factory reset
Physical features
Chipset
nRF52 series
Tx Power
-40~4dBm
BLE
BLE5.0
Wireless Frequency Band
2.4GHz
Transmitting range
 ◆BLE4.0/5.0: up to 100m;


*The max. range 100 meters in the open space.

The range depends on physical environment.

Powered by
 Li-polymer battery (rechargeable)
Display way
Beacon Gateway or via Phone App
Beacon Factory Default Setting
iBeacon
◆UUID: 0x7777772E-6B6B-6D63-6E2E-636F6D000001
◆MajorID:0x0001
◆MinorID: 0x0001
Tx Power
0dBm
Broadcast interval
1000ms
Eddystone UID
◆Namespace ID: 6B6B6D636E2E636FD01
◆InstanceID ID:0x000000000001
Eddystone URL
URL: www.kkmcn.com
Eddystone TLM
◆Battery voltage;
◆Temperature;
◆Advertisements count/Time since power-up
Default Lock Code
16Byte Lock Code:
◆0x3030303030303030303030303030303030303030
Working environment
Working temperature
-40℃~+70℃
Storage  temperature
10℃~+25℃,≤65%RH