Bluetooth SOS Button & Panic Button Beacon B1
FEATURES

B1 SOS Button Solution

Trigger advertisement or trigger alert to connected phone App

Ultra-low power consumption nRF52 series

Support button trigger (SOS button/ Remote control/ Panic button etc.) 

Firmware update Over The Air (OTA)

Easy-to-Click big button, Easy to Install

Portable design, dia.61mm*18mm, With sound

Replaceable battery, up to 3 years battery
DESCRIPTION

Bluetooth Low Energy 4.0/5.0
Ultra-low power consumption chipset Ndordic nRF52 series
Support iBeacon/ Eddystone at the same time
Logo and color customizable
Provide with your own configuration
100% configuratble parameters via App (Both Android & ios)
● B1 SOS Button has big and easy-to-click button and support button trigger function (single/double/triple/long click), it has LED light also. it can be used as SOS button/Remote control/Panic button etc. The Panic button can trigger advertisement, or trigger alert to the connected phone, it widely use in hospital emergency call system, elderly care, nursing house and etc. 
● B1 Bluetooth SOS Button is a BLE5.0 Beacon, with ultra-low power consumption. the battery life is up to 3 years usage. The battery is also replaceable.
● B1 Bluetooth SOS Button is designed with buzzer (making sound).
● B1 Panic button has portable size, it can carry and use as SOS button.
● B1 SOS button can also work as iBeacon/Eddystone beacon, it support iBeacon/Eddystone(UID,URL,TLM) at the same time. It can also use for indoor tracking, calling system and etc.
● You can use 'KBeaconPro' App to configure the Beacon parameters, such as Device Name, TX Power, Adv Period, UUID, Major, Minor etc. We can also provide SDK or Library for your development and integration.
● The MAC address, Major and Minor is unique in each Beacon, we can also customize or configure the parameters as you need.
DOWNLOAD

Easy-to-press big button, friendly to elderly
Easy to install
Compatible with iBeacon, Eddystone (UID, URL, TLM) and KSensor at the same time.
All the parameters of this product can be modified via configure APP.
applications
SPECIFICATIONS
Size
Material
Weight
Battery
Battery Life
Transmit Range
Button
Buzzer
Waterproof
Technology
Dia 60mm * 18mm
ABS
30g (with battery)
CR2450 300mAh (Replaceable)
Up to 3 years
100 meters in open area
1 button
Yes
N/A
Bluetooth 5.0
Device Name
AdvInterval
TX Power
Measure Power
Connectable Mode
Beacon Type
UUID
Major
Minor
Trigger
KBPro_XXXXXX
1000ms
0dBm
-59dBm
Yes
iBeacon
7777772E-6B6B-6D63-6E2E-636F6D000001
Sequential
Sequential
Support
PRODUCT DETAILS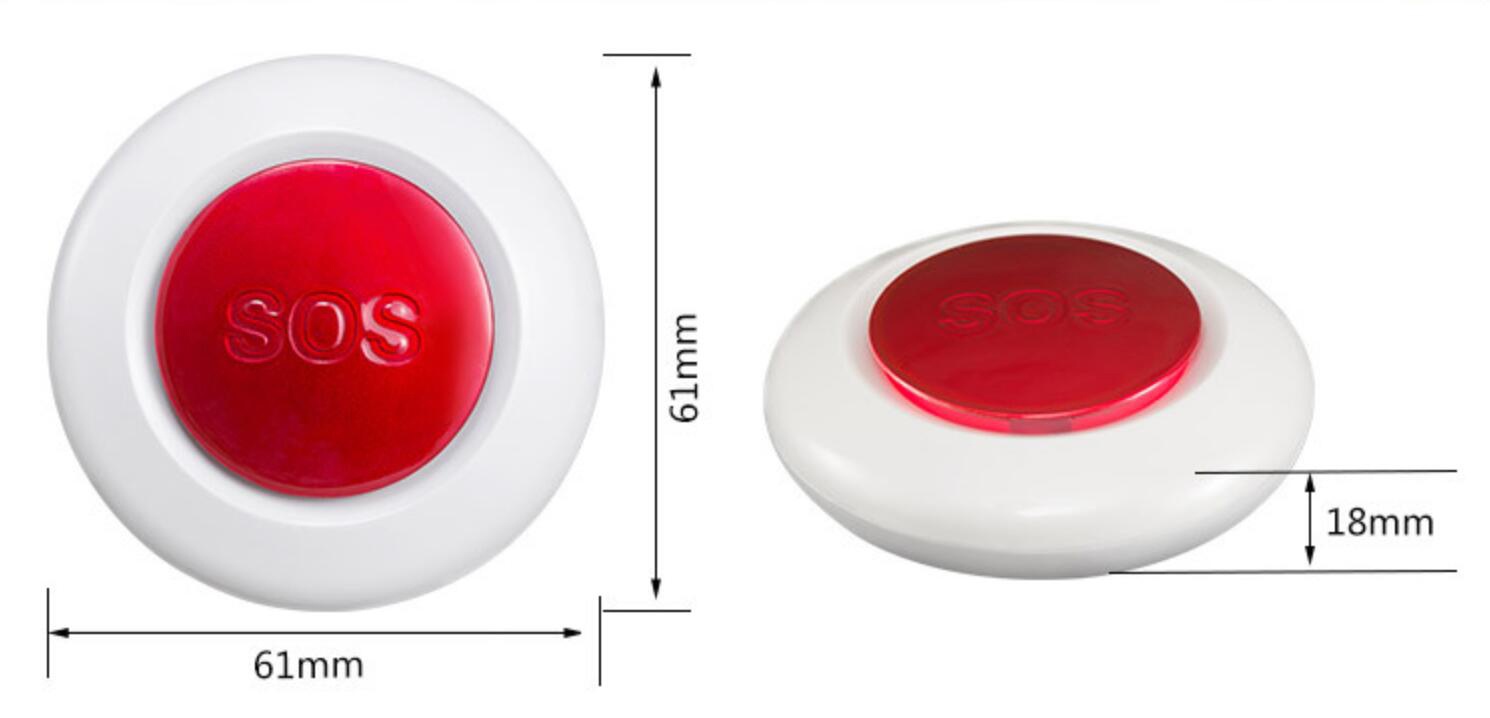 Beacon Products