Social Distancing Alarm | Contact Tracing
Social Distance Solution
The Covid19 pandemic has changed the way we think about workplace safety. Many businesses are trying to decide on the best solution for giving their employees, customers, and visitors the confidence to return to their normal routines and avoiding further shutdowns.
What is the difference between Contact Tracing & Social Distancing
Contact Tracing and Social Distancing are two related but different concepts often used in discussion about combating the spread of COVID. However, both social distancing and contact tracing have different applications and benefits in various environments.
Social distancing is maintaining a safe distance between yourself and other people to reduce the risk of viral transmission. Six feet or two meters distance is perceived as a minimum to prevent people from getting infected and decrease or interrupt the spread of contagious diseases such as COVID19. Social distancing tools help to monitor if the safe distance is kept, but can be insufficient to protect people in the offices or industrial settings.
However, Contact Tracing helps to identify those who have been in close contact with an infected person so they can be sent to quarantine or get tested immediately. Contact tracing is key when it comes to preventing COVID 19 outbreaks in workplaces, major sanitization responses and ensuring employee well-being.
What is KKM Covid-19 Solution

KKM provides a series of products, which meet Social Distancing Alarm and Contact Tracing. We have advantages as follow:
Variety of product design: Wristband type, pendant type.
Multi option for Alert: Sound alarm, vibration alarm or LED flashing.
Variety of power source: replaceable CR2032 battery, or rechargeable battery
Group Control feature: The devices will not alarm if the users in the same gruop.
Auto Sleep Mode: The devices can set the Sleep Peroid. i.e. 10PM~8AM next day.
Contact History: It records more than 10,000 contact records in device.
Support OTA (Update Over-the-Air)
SDK/API is provided for secondary development
KKM Social Distancing | Contact Tracing
Device to Device Solution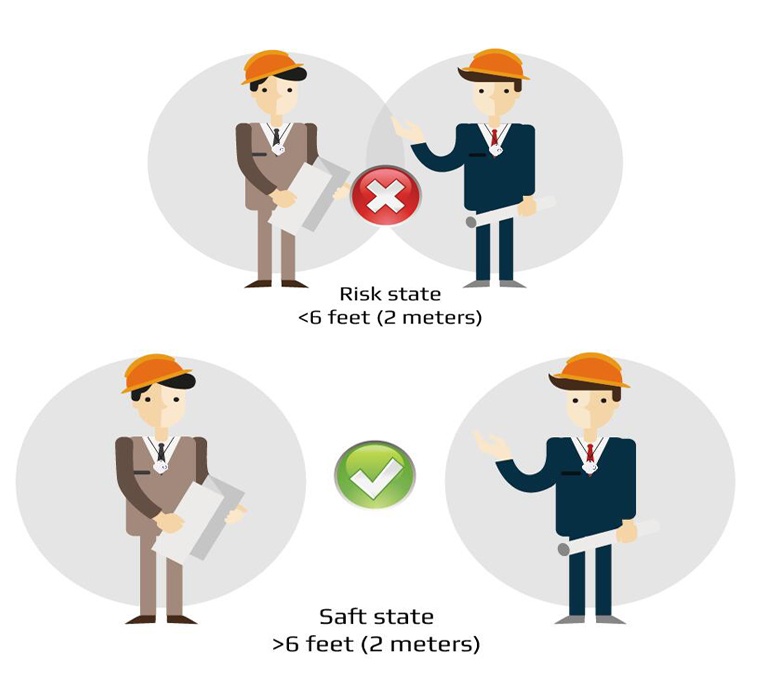 The Device will make vibration/sound/LED alert when they are close with each other.
You can use Android or iOS App to read the contact history if needed.
Device to IoT Gateway Solution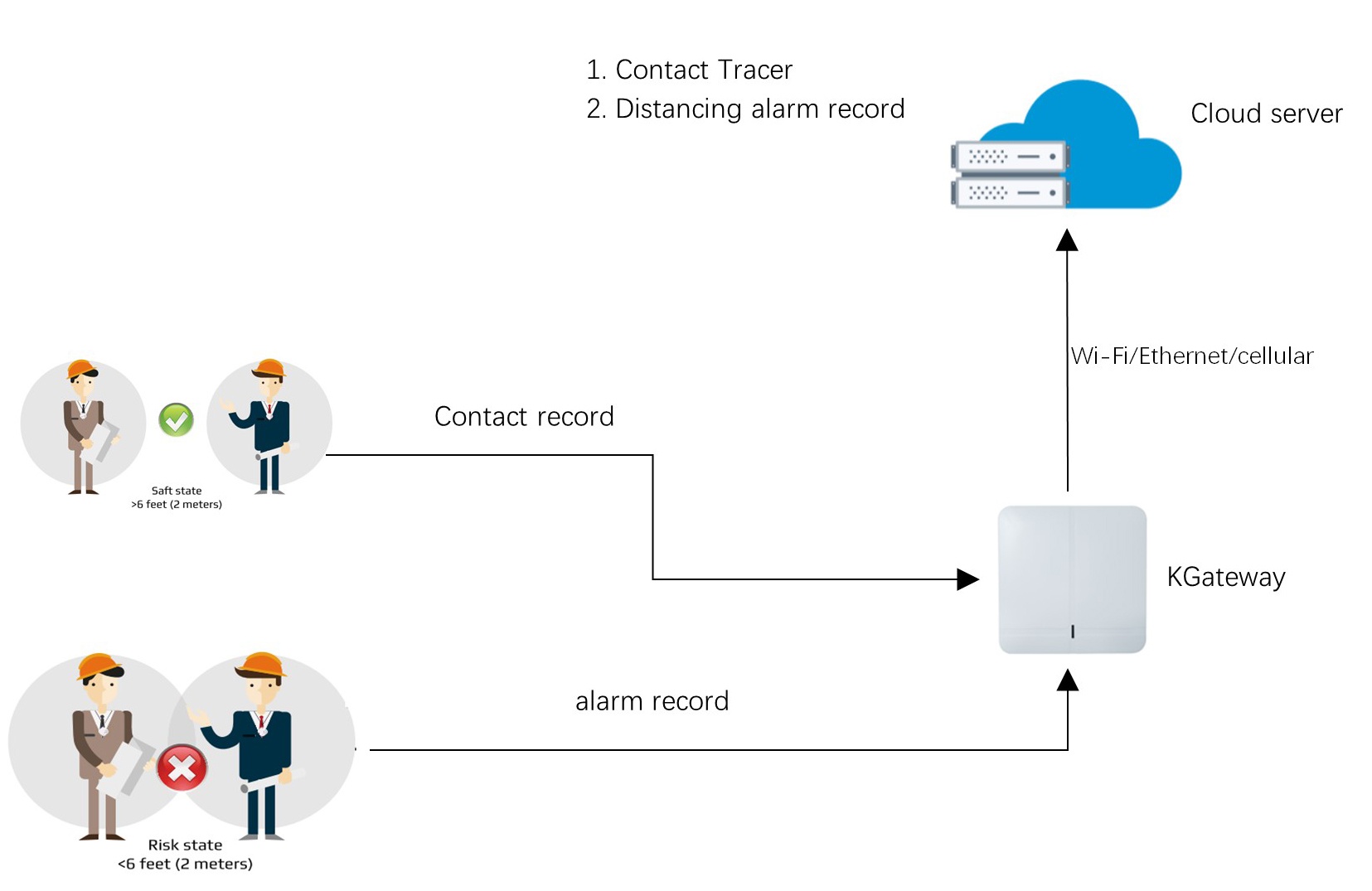 When the users get close with each other less than 2 meters, the devices will be triggered and transmit the contact data to gateway. The Cloud can monitor the users' contact status in real-time.
The gateway support max. 200 records per second to Cloud.
If the users are out of gateway coverage, the devcies will store the contact records in menory. When the users are back in range, the gateway can automatically scan and read the stored records.
You can use gateway to configure the Devices, for example, distance of alarm, sleep peroid and etc.