Built-in Bluetooth Luggage Lock
FEATURES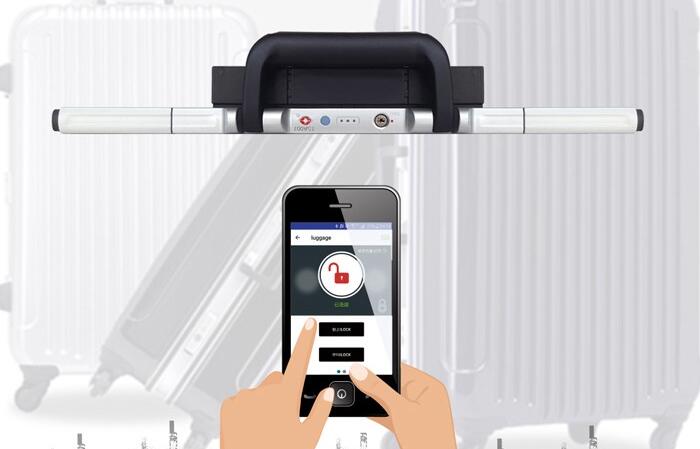 The world's-first Built-in Bluetooth Luggage Lock Module is our first generation smartlock built to REPLACE conventional combination-lock. It elevates your travel experience offering hassle free and enhanced security for personal belongings in a luggage to accommodate the increasing mobile worldwide travelers.
KKM Bluetooth Luggage Lock design innovation and engineering performance are empowered by intelligent DUAL-ACCESS technologies. These smart locks require no key, no digit-wheel dialing and no memorizing combination code, hence no fuss for safeguarding personal belongings during travel, which those ordinary cumbersome mechanical-dials lock are unable to match.
This is specifically developed for OEM luggage makers to DIFFERENTIATE their conventional luggage.
The BLE luggage lock support Separation Alarm, and the Luggage lock comes with buzzer, it can make sound alarm and send alert to your smartphone to remind you in case you leave the luggage behind. 
The Bluetooth luggage lock support BUTTON  CODE to unlock. You can configure and use 4 digits button code to unlock the lock. You don't have to worry about that you don't have your smartphone with you. 
DIMENSION:385*45mm
WEIGHT:293g
BATTERY:4*AAA battery
BATTERY LIFE:2 years
STANDBY TIME: 4 years
VOLUME: 85dB
ALARM METHOD: Sound