As the first wave of the COVID-19 pandemic wanes in Europe, many countries are releasing from lockdown, so the social distancing is very necessary for keeping the COVID-19 at bay. However, it's not easy to achieve when broadcast professionals have to work together, sometimes in closer quarters than might be prudent.
That distancing need, though, is sparking its own category of technology products. Social Distancer Technologies, A company called KKM in China Advanced Mechanical Solutions, is marketing just such a solution. The Social Distancer is a watch size device that calculates the distance between people. It has three methods of alert —Vibration/Sound/LED  — for instant notification. If crew members are within 6 ft. of one another, the device will flash red, vibrate, and audibly alert them to move farther apart.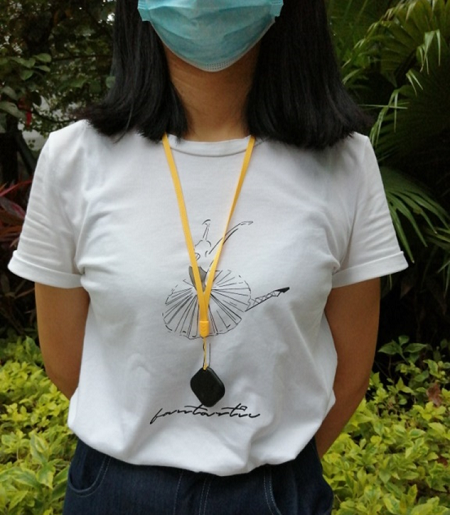 K59 is a distance-monitoring device worn around the neck or wear on your hand!. KKM limit of the warning signals can be individually defined and adjusted in accordance with local regulations for social distance.
"After weeks of quarantines and other limitations due to the coronavirus pandemic, our society is gradually returning to normal, but it's a new type of normal," says Linda, CEO, KKM COMPANY LIMITED. "Slowing the spread of the virus is still a number-one priority as key industries, organizations, and institutions start to reopen and people begin returning to work. In recent months, we've learned as a community to adapt to new behavior patterns and situations, and a fundamental aspect is for employees, visitors, and customers to maintain a safe distance from each other. That's where the new K59 and K K59,K18 & K58(S) devices come into play.